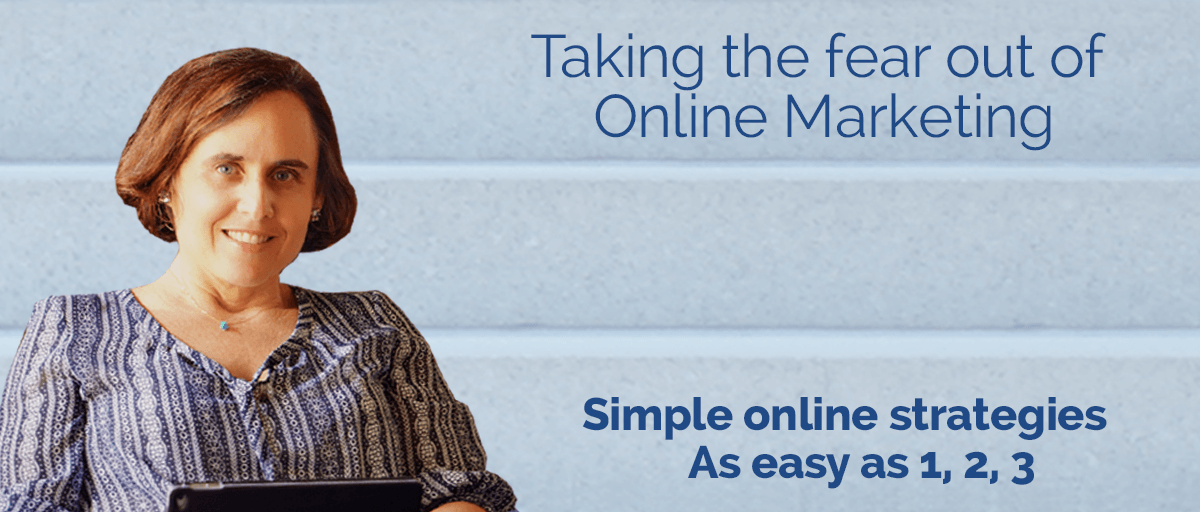 If you want to learn online marketing, I will show step by step what you need to do, because when your online marketing strategy is simple, it works like MAGIC
If you have a service business and your customers can't stop talking about how pleased they are with your services or if you are a professional and are excellent at what you do, but you feel that you are falling behind with online marketing or you feel that your efforts do not correspond to your results.
Then it's time for you to start doing things differently so that your business can finally dominate the digital world.
I can help you with step by step simple online marketing strategies, so that you can focus on working on growing your business.
"The audit conducted by Netklik was revealing to me. It allowed me to realize that we spent too much time in creating the graphic aspect of the website when the focus should always have been on doing a better job communicating the benefits of the services we offer.In addition having the opinion of an expert outside of our organization has been invaluable for rethink our strategy.
Denise exceeded my expectations with the detailed analysis of each aspect of a successful website and its recommendations. Undoubtedly the valuable feedback received allows us to refocus and redirect actions, always thinking about how our potential customers will see the solution we provide "



Alejandra Yepes
www.empiric.us
Easy to understand simple online strategies
It's not as complicated as you think, in fact is's as easy as 1, 2, 3: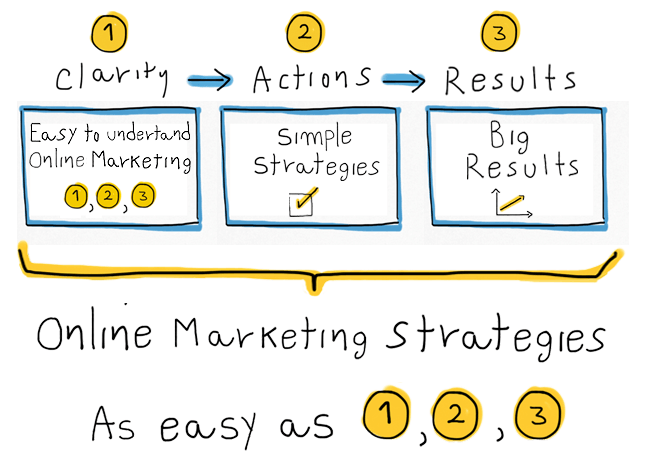 Step 1: Clarity
You may feel pulled in a million directions, because you do not know where to start, you do not understand how online marketing works, you do not know what tools to use and you do not have a structured system that you can use for your online marketing strategy.
The only way to gain clarity and overcome the fear that triggers the unknown is to know what to do.
Step 2: Actions
The trick to achieving your goals is to have the right plan and choosing the actions that will help you achieve your goals.
It is not a matter of being busy taking actions, but of knowing how to choose which actions you should focus on because they will bring you the greatest benefits.
Step 3: Results
Learn how to measure your results and make adjustments so that you can start the process all over again.
How can I help you with digital marketing strategies?
The results of your website will change drastically once you have a clear vision of your strategy and identify the areas where you must work to begin to see results.
Your strategy will be simplified and you will know exactly where to invest your time and energy.
Increase traffic to your website with irresistible content
In order to generate traffic to your website, you need to create useful and valuable content for your audience.
Find out how I can help you to create a 30 day editorial calendar.
Visual Content that drives traffic
The visual content creation service will allow you to increase traffic to your website and improve search engine optimization with images.
Find out how I can help your business increase your website traffic using Slideshare presentations and infographics
The Website Audit
The website audit service helps you put together the pieces of the puzzle of your website and online marketing strategy.
The website audit is a personalized assessment that will allow you to identify your website weaknesses and more importantly, it will let you know how to correct them.
It includes a detailed report and a video that will explain step by step and in a simple way the changes that you need to make.
The results of your website will change drastically once you identify the areas where you must work to begin to see results.
Finally, you will be able to stop guessing in which you need focus because you will know exactly the steps that you need to take to transform your website into a sales machine.
Your strategy will be simplified and you will know exactly where to invest your time and energy.
Learn more about how the website audit can help your business.
Online Marketing Strategy Session
You may feel like you have hit a wall,  you feel stuck,  like you are not making progress and your strategy is not working.
At such times, sometimes all you need is to be able to talk to an objective professional who can answer your questions, help you gain clarity, validate your ideas, and help you plan the next steps.
Find out how the 60-minute strategy session will allow you to solve big problems at a low cost.
How to contact me?
Fill out the contact form so that we can talk about your online marketing needs.