Thanks for stoping by 🙂
My name is Denise Schmeichler, and I work with professionals and business owners that are committed to building and growing their businesses using simple online marketing strategies that really work!
I take the fear out of online marketing by showing you step by step what you need to do, so that you can implement simple online strategies that convert visitors into customers.
My services focus mainly on the following areas:
Visual Content: Infographics and Slideshare presentations to increase your web traffic and excel heap
Content Plan for 30 days: Creation of a content plan for 30 days that will allow you to attract customers
Web Audit: Discover Identify the areas where you need to focus that will produce the best results
Online Marketing Strategy Session: Personalized strategy session that will allow you to solve big problems at a low cost
Do you know that thing that is at the top of your online marketing TODO list, that for some reason never gets done
You probably have an explanation of why you don't get it done.
The first reason may be that it is a very large project and the second reason may be that you are afraid it.
But we both know how important it is to you and your business.
You need to replace fear with clarity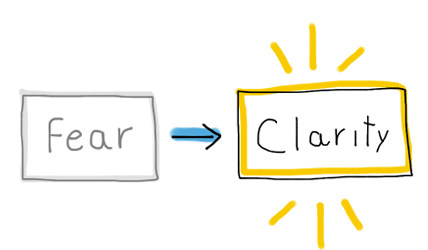 So how do you get clarity, so you can get started?
I can help you focus so that you know which are the actions that you need to take to reach your destination.
I will show step by step what you need to do, because when your online marketing strategy is simple, it works like MAGIC
I have worked with clients in dozens of industries and in different parts of the world. From companies that only sell products to businesses that provide services.
Want to know more?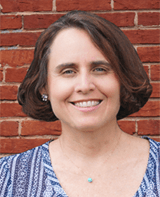 I am the founder of Netklik and I have over 15 years of experience in the online marketing world.
Ever since I can remember I have had a fascination with design, numbers and business.
This unusual combination allows me to be creative and analytical and have a different point of view about business and the Internet.
I studied Computer Engineering and I have a Masters in Marketing and I have taken a design courses every time I had chance.
I have experience designing and teaching Microsoft Office courses for entrepreneurs as well as web design courses.
That's how I discovered my passion for teaching.
There is nothing that compares to the magical moment where my students loose the fear and understand how to apply what they are learning.
I also love to learn and I am always experimenting and studying new things. Sometimes related to my work and many others not.
The process of constantly learning new things, allows me to experiment and see opportunities that others don't see.
When I am not working, I am taking a new class, taking photos, or at the the beach enjoying with my family and with our dog Fred.
Feel free to contact me for more information.