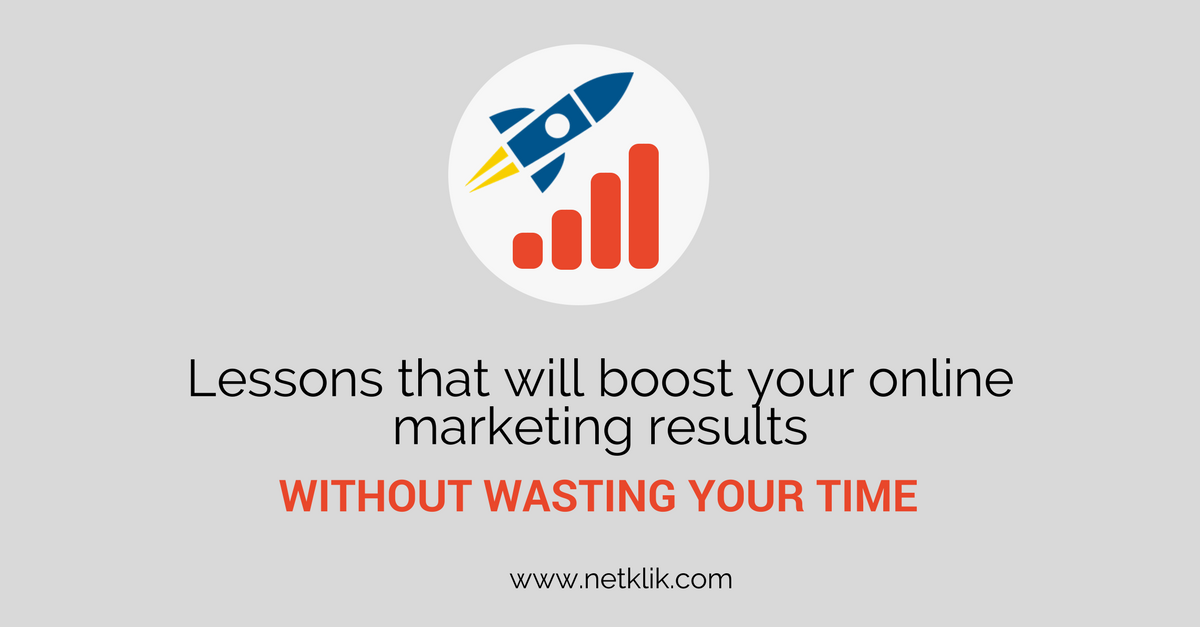 Online marketing is constantly evolving, which means that there is always something new to learn.
This is something that overwhelms many, from business owners to experts.
In my experience, the trick is to accept it and learn to pick the areas that you need to pay attention to.
A few days ago I had the opportunity to read the following post:
26 Lessons From Social Media Marketing World 2017.
The post includes a list of 26 valuable lessons and a summary of the current state of online marketing.
Author Steve Rayson, director of Buzzumo presents us with a summary of the 26 Lessons he learned in Social Media Marketing World 2017.
I thought it would be of great value to share this post with you because it answers many of the questions I frequently get asked.
For example: the current state of social media, the importance of knowing your audience, the critical role of titles in your content, the importance of using live video, etc.
The post: 26 Lessons From Social Media Marketing World 2017 , inspired me to think about how I can put these lessons into practice in my own strategy and it gave me the opportunity to pause and rethink how to improve my strategy.
If you want to do this exercise, I recommend you first answer the following 2 questions:
What is the goal of your marketing strategy?
This seems like a simple question, but it's really not.
You think it's to increase your sales, increase your subscribers, acquire more followers, improve the positioning of your brand, etc.
But the more precise and detailed your goal is, the clearer your vision of what you want to achieve.
What's the reason you want to reach you goal?
This is the reason behind the goal and it's as important as the goal itself.
The post allows us to have an insight into the present state of online marketing.
The question is how to choose which lessons to focus your efforts on.
And the answer is that you should choose to focus on the areas that will have the most impact and boost the growth of your business.
Here are the lessons I consider important for my business:
How to boost your online marketing results (5 lessons to put into practice)
1. Improve my social media strategy
The posts describes how Facebook is still the most important social network even though its reach decreases every day. It also talks about the effectiveness of LinkedIn and Twitter.
This information is excellent and key when deciding  on which social media channel to focus.
How to apply this?
Although I have been able to experiment with social media, I can definitely improve my social media strategy.
In addition to understanding the social network that my audience prefers, I also to need understand which social media channel works best for my types of content and how to improve the way I use them every day.
2. Create content that is shared
The process of sharing content on social media is more powerful than you can imagine and the reach of your content can be amplified if it's shared on social media.
So the first question we must ask is make makes our content shareable?
The second question we need to ask is what does it mean when our content is shared? And more importantly, what to do once the content is shared.
How to apply this?
There are different tools that allow you to get information about how your content is shared, Buzzsumo is the tool I recommend and use.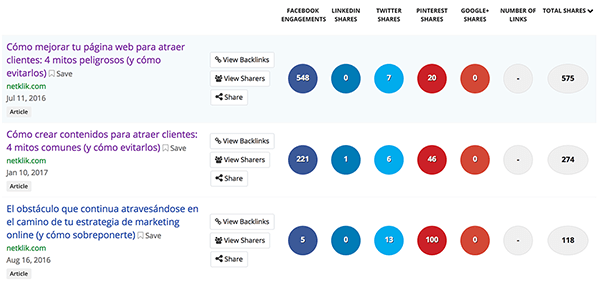 3. Create content that will attract your audience
It makes no sense to create content to say the same that others are saying.
Your content allows you the opportunity to stand out.
How to create content that stands out?
It is about communicating a message, transferring your experience, creating curiosity and capturing the attention of your audience more than your ability to write content.
There are different ways to achieve this and it will depend on each business.
How to apply this?
For my business, my goal is to be the bridge between the online marketing world in English and Spanish.
I have found that what works well for me is to use visual content to explain complicated topics in a simple way while also taking the time to create the content in Spanish and English.
And I know that I need to continue to work on this to to get better results.
I have created an infographic that includes the 5 lessons that will boost your online marketing results.

Please attribute the infographics to Netklik.com
Use the embed code I've included

<

a

href

=

"https://www.netklik.com/online-marketing-strategies/lessons-will-boost-online-marketing-results-without-wasting-time/"

>

<

br

>

<

img

class

=

"alignnone size-full wp-image-1284"

src

=

"https://www.netklik.com/wp-content/uploads/2017/04/boost-your-online-marketing-results-infographic.png"

alt

=

"boost your online marketing results"

width

=

"500"

height

=

"2389"

/

>

<

/

a

>

<

a

href

=

"https://www.netklik.com/online-marketing-strategies/lessons-will-boost-online-marketing-results-without-wasting-time/"

>

Netklik

<

/

a

>
4. Create strategic content
The key is to create strategic content that helps you reach your goals.
How to apply this?
I have found that what works best is to create content that provides a transformation to my audience.
It is not enough to serve your audience, you need to offer value and solve bigger problems.
5. Identify the best content
Again, it is not just about creating content.
An important part of your content strategy should be to analyze the performance of the content to be able to take advantage of those contents that generate greater benefits for your business.
How to apply this?
This is an area where I need to invest more time and resources.
Once I identify the best content, I must define a system that will make the most of it.
Conclusion
Online marketing is not easy, however it does not have to be complicated.
Every time I think I have learned something new, I realize how much I still need to learn.
Sometimes this feeling can be overwhelming and terrifying, however the process becomes easier once we accept the fact that the learning process never ends.
But what's most important is to learn how to choose where to put your energy and attention because this will have the greatest impact on your business.