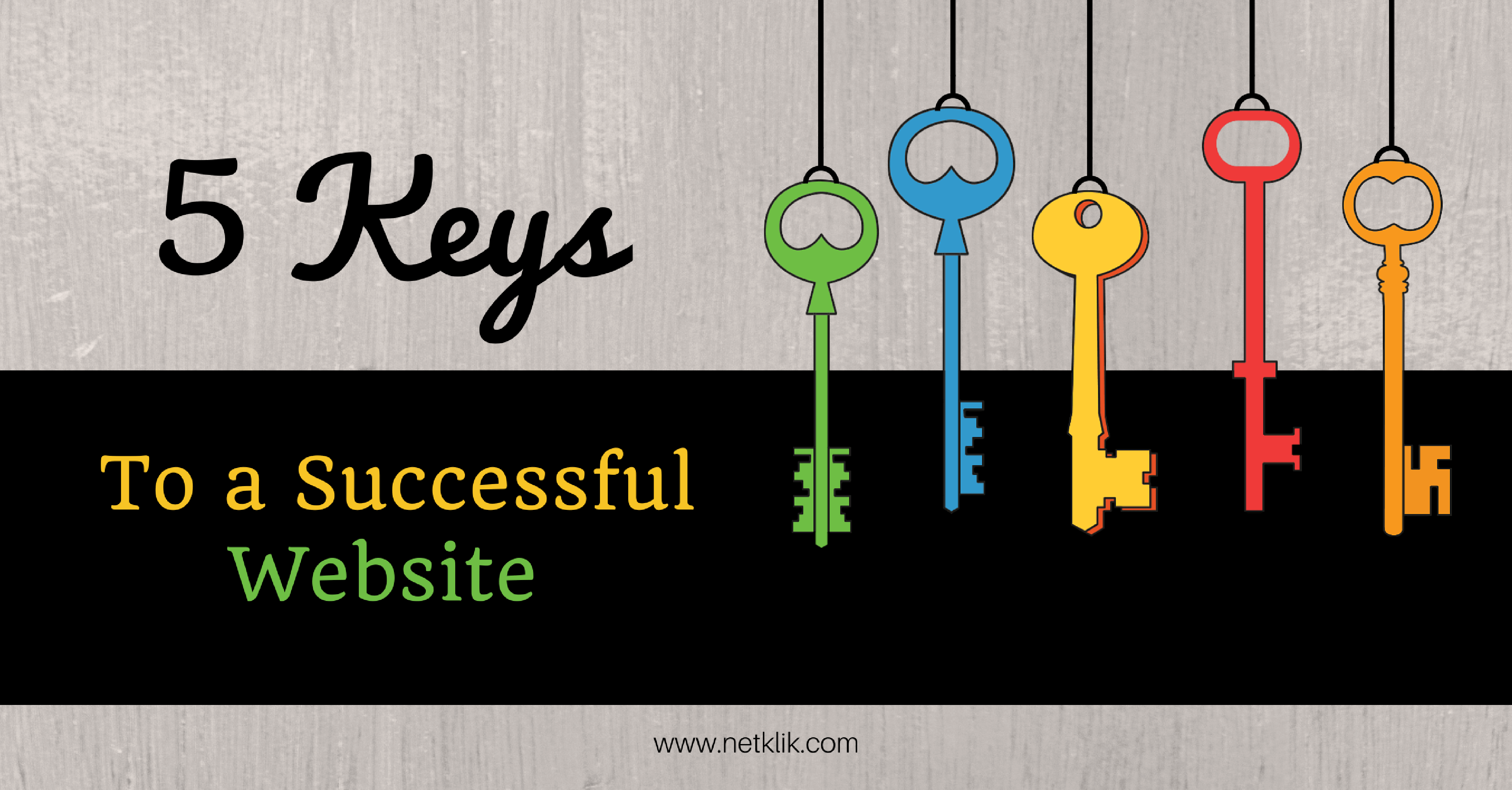 If there is someone that enjoys good design, that's me.
I don't only enjoy visual design, I love design in general.
I definately think that website design is important,  but it's important to understand why good website design is not the only that matters.
Why good website design is important (but is not the only thing that matters)
It's a mistake to see your website as a work of art.
Instead you should think about your website as sales machine, because the goal of your website should be to work for your business.
Your website design should reflect your brand's identity, but it should also offer an amazing visual experience.
At the same time, it's important to balance the text and images and be consistent with colors and fonts.
Nevertheless, in my opinion there are other key factors to consider in addition to website design.
Good website design is not enough to produce traffic or sales
Click To Tweet
Let's talk about website traffic
When we talk about traffic, we need to think about how we expect our website to be found.
In general we can talk about 2 types of traffic: organic and paid.
Organic traffic, is traffic that you do not need to pay for. It takes time to build up and you need to consider it as a long term marketing strategy. An example of organic traffic are the search results that you see on the left hand side of Google Results.
When you pay for traffic, the advantage is that you get traffic instantly. The disadvantage is that as soon as you stop paying for it, you loose traffic inmediately. Examples of paid traffic are: Google Adwords, Facebook paid ads, etc.
Common Sources of Traffic
Search engines such as: Google, Bing, Yahoo, etc.
Social Media:Facebook, Twitter, Pinterest, Instagram, Youtube, etc.
Search engines and social media allow you to generate traffic to your website organically and by paying for traffic.
The point that I want to make is that you can have the best website design, but it's useless if it does not generate traffic to your website.
Let's talk about content
In order to get traffic to your website, you need to have useful content that attracts your audience
You need to make sure that the content that you include on your website solves your audience's problems and answers their questions.
Additionally, you need to consider Search Engine Optimization (SEO). You must include in your content that keywords that people use to search for your products and services.
This will allow your website to be included in Google's results and other Search Engines, when people do searches related to your products or services.
The process that search engines use to index your website pages can be slow, so it's important that you consider other sources of traffic.
This is why social media plays is key to promote your content.
Let's talk about Social Media
You probably have realized that the traffic that you receive from Google and other search engines is not enough.
Social media can work as an alternative traffic source.
It's important to choose the best social media platform for your business. The one that your audience uses the most.
The main purpose of the content that you share in social media should to engage and start the conversation with your audience.
Online Marketing Strategy
A website with a good design, excellent content and traffic is also not enough, because it will no produce results if you don't have a strategy.
The 5 keys to a successful of your website
I have created an infographic that illustrates the 5 keys to a successful website.
1. Clear Goals
Always think about what is your website's goal, what do you want your visitor to do next .
2. Know your audience
You must know who your audience is. There is no point to driving traffic to your website if you are attracting the wrong audience. Once you have a clear of the problem that your product or service solves for your audience, you will be able to communicate effectively with your audience.
3.Plan to generate website traffic
You need to know what you are going to do so people can find your website and what will be your plan to drive traffic to your website.
4.Measure results
You need to understand what you will track to measure the results of your strategy. For example if your goal is that your website visitors buy a product or fill out a questionnaire, you need to track every time someone buys a product or fills out the questionnaire.
5.Experimentation
This is the where you nee to focus most of your time. Experimenting is key in online marketing.
You must be able to adjust and measure results, this will allow you to know what's working and what's not working.
It's important to understand that your website will never be completed and that will always be making changes and adjustments to improve your results.
I have included an infographic that illustrates the 5 keys to the success of your website

Infographic Embed Code
<

a

href

=

"https://www.netklik.com/website-design/website-design-important/"

>

<

img

class

=

"alignnone size-full wp-image-2866"

src

=

"https://www.netklik.com/wp-content/uploads/2015/10/website-design-is-important-infographic.png"

alt

=

"website design is important"

<

a

href

=

"http://https://www.netklik.com/website-design/website-design-important/"

>

Netklik

<

/

a

>

Conclusion
Business owners invest a lot of time and resources on their website design with the hope that their new design improves their website results. It's important to avoid the common mistake of investing all your efforts only on the design of your website.
A successful website requires strategy and systems that allow you to measure, experiment and test ideas so you have a better understanding of what is working and what is not working.
If you website is not producing the results you expected, it's important to take the time to review your goals and what you need to do to achieve them.