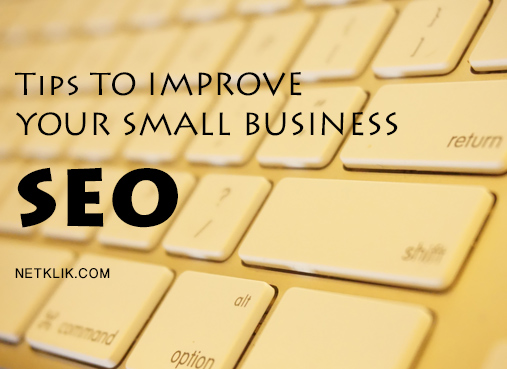 How do I position my website in Google? This is a question I am often asked by my clients and friends. Unfortunately, there is no easy answer on how to improve your small business SEO. The algorithms that search engines use to organize their results change frequently, and as a result, we have to adapt and change our strategies accordingly, to position our websites in the search engines. In addition to focusing on the natural positioning or SEO positioning, it is important to incorporate other strategies that work in parallel. Following are my recommendations:
Keywords and small business SEO
Your website must include the words or phrases that people use when they are searching for products or services. I don't recommend using common phrases, as these have more competition and don't direct the traffic towards your audience. Here is an example that describes the process that is usually used when we do searches: If you are looking for an accident lawyer and you write in Google: Accident lawyer, you will get very ample results, showing websites all over the world. If you write instead: Hispanic accident lawyer, your phrase is more precise, although you will still get in your results lawyers with different geographic locations. When using an even more specific phrase like:Hispanic accident lawyer in West Palm Beach, you have managed to introduce different factors and criteria that will provide more accurate and exact results for your search.
Once we have selected the phrases we want to use, these have to be included in your website so that it reads fluidly. It is important to include these phrases in the Title and H1, H2 and H3 tags.
Content is the key to improving Small Business SEO
The content in you website has to be relevant to your audience. For that reason, you have to consider what type of information a person needs when they are considering to engage the services your business offers, or buy the products you are selling. Why should your potential client choose you and not your competitor? Which of his problems does your business solve, or what advantages do you offer in relation to other businesses that
provide the same products or services? The way your business communicates with your potential clients is important, not only for web positioning, but also for the website performance and conversion rate.
Google Sitemap on your website
The use of a Google sitemap helps Google to register or index all your website pages, and discover those that take longer to be indexed.
Alt tags in Images
It is essential to reinforce the key words by using the Alt tags in the images. It is a way of assigning descriptive text to your images. In general, these images in turn reach a position on Google images. Crucial when users do product searches in Google images.
Frequent content additions through your blog
I know what you are thinking and understand the feeling when you finally reach the completion of your new website development. You have to realize and accept that the job of creating a website never ends. Moreover, in my opinion, the work starts the moment you officially launch your website. This is the time to understand and define what your online marketing strategy will be and design a plan to achieve it. The use of the blog is key to attain web positioning in Google as a way of communicating regularly with your potential market – either by explaining new products or services – or through a conversation of relevant topics in your industry. For more information, you can visit my
post on Search engine marketing and blogging
Social networks or social media
As part of the online marketing strategy, it is important to define which social networks are more suitable for your business and create the necessary accounts or profiles. It is not essential to participate in all social networks at the same time; it is advisable to choose one or two to better focus all efforts. The involvement in social networks is not only
useful from the communicational point of view, but also gives you the opportunity to include links to your website.
Google Analytics
It is vital to monitor de results of our efforts to learn what is working and what is not. Then, we can make adjustments in order to improve the web positioning strategies in
Google.
How can I help you to position your website?
Complete the contact form and I will assess your website and your business online strategies to give you recommendations that will help you achieve your objectives and improve your business web positioning in Google .