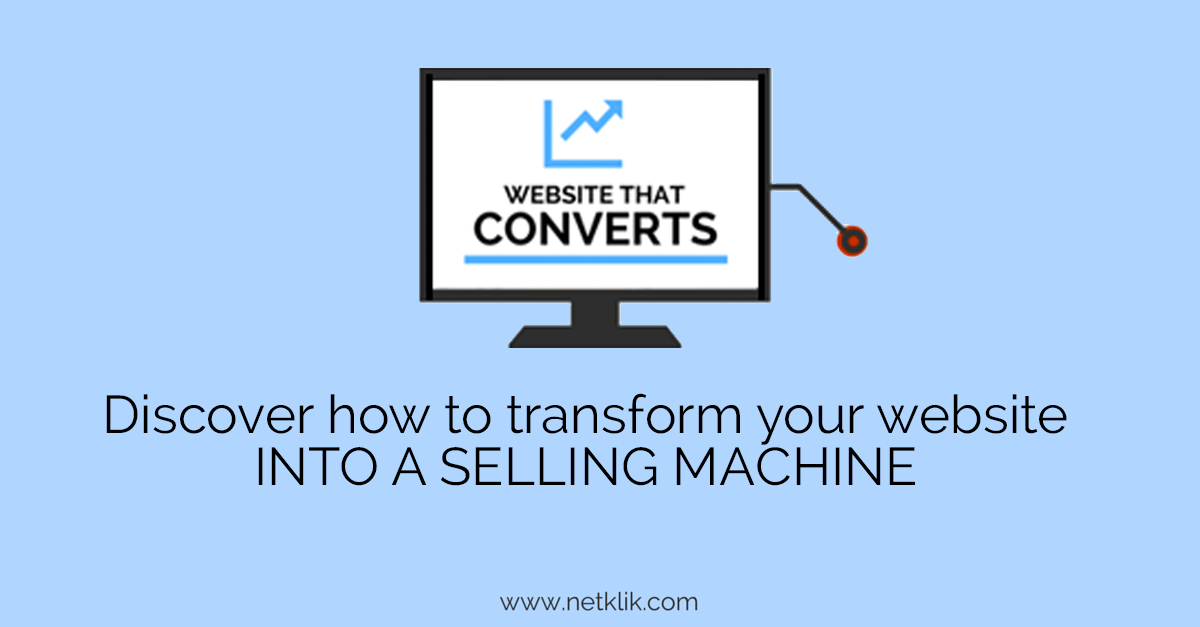 Website that converts is a service that helps you put together the pieces of the puzzle of your website and online marketing strategy.
So really, what is website that converts?
If you are reading this, you have probably asked yourself  how can website that convert help my business.
Website that converts is a personalized assessment that will allow you to identify the weaknesses of your website and it will tell you how to correct them.
It includes a detailed report and a video that will explains step by step the changes that you need to make.
Finally, you'll be able to stop guessing what areas you need to focus because you'll know exactly the steps that you need to take to transform your website into a sales machine.
You are in the right place if you identify with any following scenarios:
You do not get along with technology and you often feel that you do not have enough knowledge about tools and strategies and you really don't know how to take advantage of your website and the internet.
Sometimes you think that in a way you are wasting your time and hurting your business, no matter how much time you spend on your website, the things you do, do not have the impact you expect.
You just finished designing your website and are curious to know if you did a good job.
You started designing your website with the best of intentions, but at this point you feel that you really do not know what you're doing.
The problem is that you really don't know where to focus.
There is so much information available and so many options to consider that many times you feel confused and paralyzed because you really don't know what to do.
Discover how to transform your website into a sales machine
It is no secret that as a business owner your time and resources are limited.
Everything changes once you manage to identify the areas that will produce the greatest results. Your strategy will be simple to implement once you know where to invest your time and energy.
"The service Website that Converts by Netklik was brilliant.
I can now say that were definitely missing the point of view of a professional.
Thanks to Website that Converts, we can now see our website in a way that we did not see before.
The evaluation was precise, to the point, professional and of immense value.
It also allowed us to identify critical details in the way our website is organized, how we communicate our services, as well as weaknesses in our positioning strategy.
I have never had an experience similar to Website that Converts by Netklik.
In the past I have had the opportunity to take courses where I have acquired technical knowledge, but there is nothing like learning from the experience of others because it enriches our knowledge in another level, and is exactly what happened with Website that Converts. "

Diego Amasifue Torres
www.Arguz.pe

Why Website that Converts will allow you to change the results of your website drastically?
Website that Converts is a detailed and personalized evaluation that will reveal the real state of your website under the eye of an expert.
You will receive constructive criticism that will allow you to see the strengths and weaknesses of your website, but more importantly, you will identify the mistakes you are making.
Finally you will have a clear vision of how your website fits in your online marketing strategy, starting from your website design, your visitor experience, search engine optimization and social media.
Website that Converts will allow you to rethink the way you communicate your services on your website and will provide you with a clear vision of how your page is viewed by your visitor.
It includes an exhaustive analysis with valuable and indispensable recommendations that will allow you to improve the SEO position of your web page.
"The website evaluation include inWebsite that Converts was revealing to me. It allowed me to realize that we spent too much time in creating the graphic aspect of the website when the focus should always be to be able to improve how we communicate the benefits of the services we offer.
In addition having the external point of view of an expert has been invaluable rethink out strategy.
Denise exceeded my expectations with the detailed analysis of each aspect of a successful website and recommendations.
Without doubt the feedback that we received refocuses our efforts and allows us to redirect actions, always thinking about how our potential clients will see the solution we provide"



Alejandra Yepes
www.Empiric.us

What is included in Website that Converts?
A comprehensive evaluation organized in 4 parts (Website Design, Content, Search Engine Optimization, Social Media).
A detailed report that identifies the problems and recommends solutions for each of the 4 areas.
A video that you can download and that describes visually and step by step the problems and results found
"Denise did an excellent job with the evaluation included in Website that Converts for my websitemuychulas.com.ar. Thanks to the detailed evaluation included in the report and video, I now have a different vision of my website and I can see where to improve.
I consider especially helpful her SEO recommendations. I recommend Netklik's Website that Converts  to any business interested in improving the results of their website"


Valeria
www.Muychulas.com.ar

Who is Website that Converts for?
Website that Converts is for you if:
You have a service base business, are excellent at what you do and you know that you are not taking full advantage of the potential of your website to attract customers.
Sometimes you think that your website is lost in cyber space, you do not know how to attract people to your website and even less how to turn them into customers.
You know there is a lot of free information that can help you improve your website, but you recognize that your time is worth gold and you do not want to waste it trying to figure out everything on your own.
You do not have a clear idea of what's working on your website and what' not working and you need help to identifying what are the problems of your website that you need solve.
You just finished your website and want to have an objective opinion on the areas that you need improve.
You are interested in investing in the future of your business because you know that you are going to be able to recover your investment.
You are committed to following the recommendations and making the changes that are necessary in your website.
"Website that Converts from Netklik is really unique. It is not only an evaluation of the website design, but it also includes recommendations to improve the visibility and positioning of the website in Google as well as suggestions to make the strategy more effective in social media.
In my opinion the report included in Website that Converts was clear and concise and included vital information that every business owner needs to understand and know about what works and does not work within their website.
In the past, I have taken courses and training and I am really impressed with the Website that Converts, not only because it helped me and I learned, but because it also allowed me to fill gaps that I knew I had, but nobody was telling, I totally recommend it."




Edilberto Mendoza Pareja
www.Gamadigital.net


Who is theWebsite that Converts not for?
Website that Converts is not for you if:
At this time your business is not producing enough revenue.
You are only interested in consuming free information and you have no budget to grow your business.
The purpose of the Website that Converts is to offer recommendations and not make changes for you. Website that Converts is not for you if you do not someone on your team with the ability to implement changes on your website.
You are looking for a shortcut or magic solution. Having a web page that generates customers is not an easy task.
"Netklik's Website that Converts was detailed and personalized.
Denise's feedback of my website was a constructive criticism from an expert.
She evaluated all the strengths and weaknesses of my website and I immediately was able to work on correcting the problems.
Website that Converts was an excellent experience, because it provided me with the opportunity to work with an expert that can view your website my website objectively and see thing and identify flaws and errors that I would have never seeing.
I recommend working with Denise if you want to improve the results of your website."


Juan Carlos Padilla Bermudez
www.bacosshowproducciones.com

Website that Converts Frequently Asked Questions
Will the Website that Converts include different information than the one I can get for free on the internet?
There is a ton of free information on the internet, but that does not mean that you will know how to apply it to your website. The purpose of theWebsite that Converts is not to provide you with more information, but rather to help you identify the mistakes you are making and help you identify the areas in which you must work and which will offer you the best.
Can I take advantage of theWebsite that Converts  if my web page is not yet fully ready or sufficiently elaborated?
The reality is that your page will never be completely ready, so you will definitely benefit Website that Converts. It is a critical part of the process to understand and accept that your web page will always be in a state of permanent evolution.
Is Website that Converts focused solely on the design of the website?
No, Website that Converts covers all the topics that are important to a website from the marketing point of view, this includes the graphic design of the website, visitor experience, SEO positioning, as well as your strategy in social media.
Is Website that Converts totally personalized for my business?
Yes, it's totally personalized and will help you identify the mistakes that you are making and more importantly it will offer recommendations on what to do to correct them.
What exactly does Website that Converts include?
It includes a clear, precise and detailed report that explains the weaknesses and strengths of your website in a simple way and offers suggestions on what you should do to improve your results.
In addition, Website that Converts includes a video where, in a simple, clear and step by step way, the results are explained in a non-technical language.
Does Website that Converts include SEO recommendations?
Yes, an important part of Website that Converts focuses on analyzing critical and indispensable factors to improve the positioning of your website.
"The evaluation include in Website that Converts was extensive, detailed and covered the topics that are important for a website to work hand in hand with your online marketing strategy, which is what we are looking for.
I have to confess that I was a little nervous just before watching the video and the report, because after all, I have been the one who has done all the work of my website.
I immediately realized that the recommendations were super assertive and that definitely those are the changes I need to make on my website.
Website that Converts allowed me to have a different point of view from what I normally see, as creator and entrepreneur and I think this is priceless.
Thanks to the report of Website that Converts, I now have a clear and objective guide that I can follow.
I have been an entrepreneur for many years and I have had the opportunity to work with many people and I really have to say that I was surprised by the value of Website that Converts since it was much more than I expected"


Sergio Morales
www.afiansso.com
What is the investment?
The investment is US $ 496. I have created this service because I understand how valuable your time is and how important it is for you to invest your energy and resources in the areas that will truly bring the greatest benefits to your business. Fill out the contact form for more information about Website that Converts.